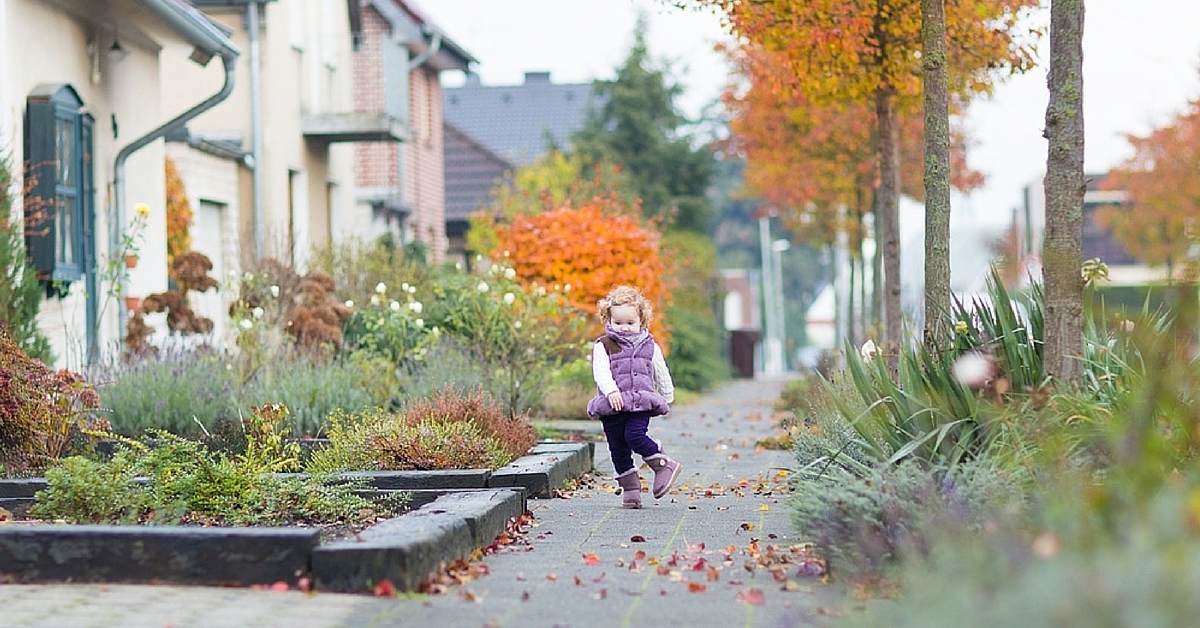 22 Sep

Is it Better to Raise Kids in a Small Community?
When making the all-important decision of choosing the neighbourhood in which your family lives, selecting the type of surroundings that your child is exposed to is one of the most pressing concerns.
While big city life does offer a variety of cultural and educational offerings that can enrich your child, the hustle and bustle of city life may also be a distraction. Big cities have plenty of pollution that has proven to be damaging to the physical development of children, in particular their cardiovascular system.
This has lead families looking to purchase a home to ask themselves: is it better to raise kids in a small community, or shell out the cash to buy a home in the big city?
Extreme Living
The pros and cons of big-city living have mostly to do with the population density that big cities are known for. When millions of people pack into geographic locales of limited space, the large number of people who live in close proximity rises significantly. Instead of a few families living on a sleepy cul-de-sac, there's a good chance that dozens occupy a small amount of real estate, especially in a condo setting.
This extreme population density attracts many of the best and brightest to the city, giving your family the chance to meet many of the brightest people in the province. Opportunities for education and culture increase, as the promise of large audiences draw some of the best artists and performers from around the country.
The Evolution of Small Communities
Despite the perceived cultural and educational gap between big cities and smaller communities, the differences between the two have shrunk. Small communities recognize more and more the importance of culture and education for their citizens. As a result, big cities are no longer the only place for children and adults to engage in great cultural events.
At the same time, moving into a smaller community results in a quiet, more laid-back lifestyle. Rather than the noise of traffic, police and human industry, families can enjoy peace and quiet away from dense populations.
Another huge benefit is the reduction of pollution that you and your family experience living away from heavy traffic and industrial activity. Dozens of studies show the health difficulties children face when surrounded by air pollution, increasing the number and severity of asthma cases, among other health issues.
Small communities, especially ones located far from pollution but close to amenities, provide the best of both worlds. Builders such as Previn Court houses create master-planned communities that give home buyers the option of bringing their families into small neighborhoods which provide easy living for their loved ones.
Want to Raise Your Kids in Alliston?
If you want to raise your kids in a small community, you should consider buying a home in Alliston. At Previn Court, we are proud to present our beautiful community of Victorian Village Alliston. An exquisite collection of 32′ & 40′ designs that reflect the unique Victorian architecture found in Alliston with updated details that will make this the most desireable new community.
Contact us today more information about buying a home in Alliston.