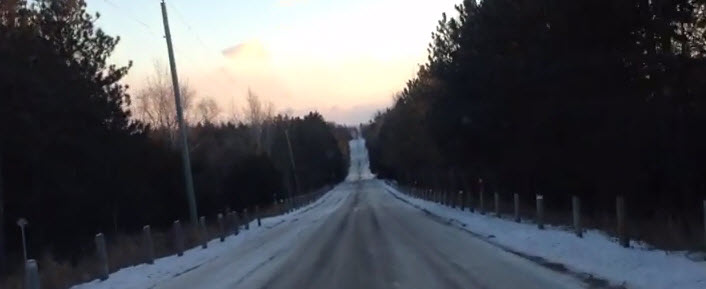 12 Sep

What's the Big Hype About Living in Alliston?
Living in Alliston Ontario is as sweet and simple as the cold, clear rivers that run through it. Highlighting the perfect blend of rural and urban life, Alliston offers her 15,000 residents a beautiful natural playground and that small town feel that has everyone waving hello.
Part of the amalgamated town of New Tecumseth, Alliston boasts a range of clubs, activities, municipal centers and events that bring her residents together to mingle, celebrate and just shoot the breeze.
Activities
Whether you get your fun at the other end of a hockey stick or fishing pole, you can indulge in it all when you live in Alliston. There are several sports leagues to be a part of, with teams for all ages and all genders. You can play tennis, soccer, softball, hockey or even join a curling team or strap on some skates for a little roller derby.
If frolicking in nature is your thing, the surrounding Canadian countryside is just waiting for you to come play. The Boyne River runs through town, joining her sister river the Nottawasaga River downstream. From Earl Rove Provincial Park you can fish or canoe the river, or simply walk her banks, quietly looking for birds like the purple finch or yellow warbler.
Another fantastic way to enjoy the outdoors when you live in Alliston is to take a walk or bike ride along the Trans Canada Trail. This trail is planned to eventually link several municipal trails into one across all of Canada. A nearby section using an old railway line makes for a perfect trail to take the whole family all year round with either bikes, skis or snowshoes.
Arts
Despite its small town status, Alliston is also home to some great arts opportunities. The South Simcoe Arts Councils offers an array of classes and events around the arts such as Artists in the Classroom, which brings professional artists to area schools to give kids some hands on learning.
The Gibson Centre for Community Arts and Culture satisfies your inner thespian with shows, workshops and other staged events in a beautiful restored building. Another option for theater buffs is the Blackhorse Village Players that lets residents enjoy quirky shows, audition for a part, take a workshop or even submit a play for production.It is a terrific place to exercise your creative muse.
Events
Community events are the moments when small towns like Alliston shine. Here you gather with your neighbors, celebrating heritage or simple fun, catching up and enjoying family time. On Sundays during the summer there are free music concerts in Riverdale Park where folks of all ages come out to listen to local live bands and enjoy the summer evening.
Of course, you can't live in Alliston without joining on during the Potato Festival. Held at beginning of August, this 41-year-old event honors the starchy treat that has a long history in the area. The weekend festival features a stunning parade, shows, entertainment, races and of course, food made from potatoes.