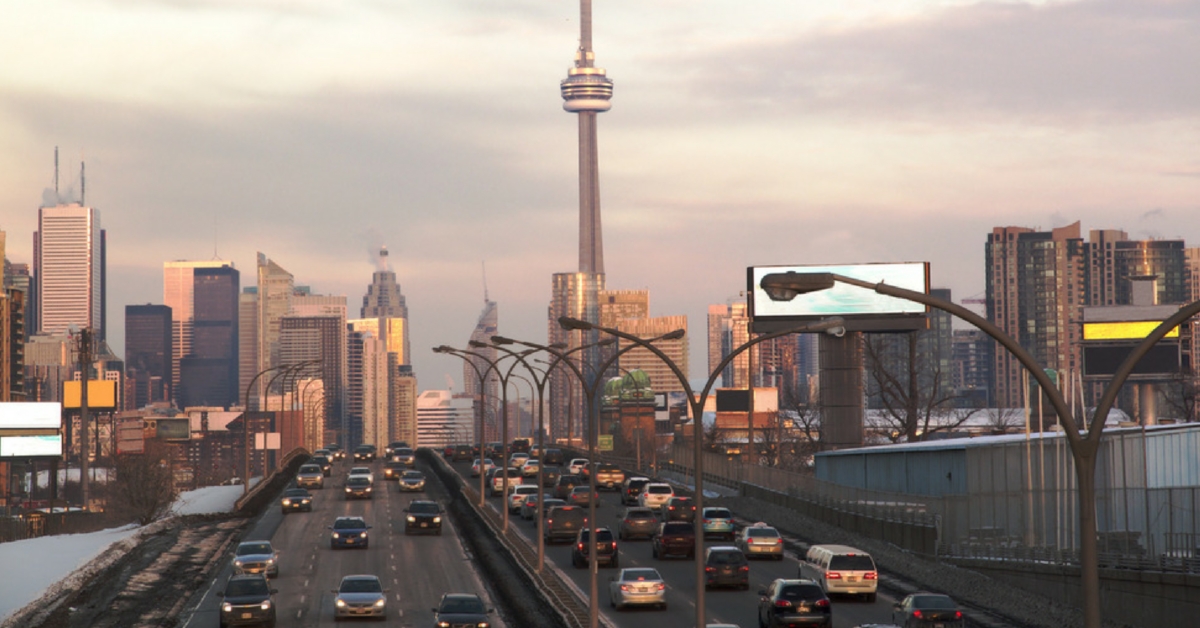 11 Nov

Toronto Commuters Lose 84 Hours a Year in Traffic
When you're sitting in traffic, sweating, rushing to work or trying to get home, do you ever try to clock up how many hours you're spending in traffic each day? How many hours per week, per month, per year?
Put away those calculators, because according to TomTom's fifth annual traffic report, commuters in Toronto, Vancouver and Montreal lost an average of 84 hours a year in traffic in 2014. That's 3 and a half hours a day, every day.
Sitting in Traffic
According to this index, these three cities, the most congested in Canada, have seen an increase of seven per cent in congestion. TomTom was quick to lay the blame on the traditional work week, Monday to Friday, 9 to 5, which forces large amounts of people onto the roads all at the same time. They recommend that more workplaces begin integrating more flexible working hours, to reduce congestion and save valuable travel time.
Speaking on behalf of the Amsterdam based road authority, President Jocelyn Vigreux said that local governments and road authorities can use the information TomTom has collected to better manage traffic flow during the hectic rush hours, and that businesses can similarly use the data to help their employees skip sitting in traffic for hours and develop more humane working hours. Finally, the data is available to the public to help drivers avoid congested roads and get where they're going faster.
Bumper to Bumper
Toronto is the second most congested city in Canada, after Vancouver, and is currently at 31% of the average evening rush hour congestion rate, while Vancouver is at 35%. Traffic has worsened in five out of seven of the cities measured for Canada, with Calgary and Vancouver's traffic congestion rate staying the same as previous years.
Ironically, while Vancouver is the most congested city in the country, Calgary is the least congested in the country. Thursday evening is generally the most congested evening commute, with some exceptions in Calgary, Edmonton and Quebec, where Friday and Wednesday's are the busiest evenings. In Toronto, morning congestion levels remain fairly consistent from Monday to Friday but the evening levels tend to worsen from Tuesday through Thursday before leveling off on Friday and the weekend.
Some of the ways you can avoid this hellish commute is to take public transport, or even relocate to be closer to work. For those living in the suburbs and commuting into downtown, the harsh commute may be the biggest issue they face, but by moving into the city they can cut the commute drastically, or even remove it completely depending on where they work.
Tired of Living in Toronto?
Toronto has definitely lost its groove. Its no longer the jewel it used to be. As such, now is the perfect time to leave Toronto. One of the best places to live outside of Toronto is Alliston. If you're ready to move, we at Previn Court can build a home for you. With over 35 years of experience, we have built homes for over a thousand families, including detached, townhome, and unique attached single units, and we can help you find the perfect home for you.
Take a tour of our incredible models, or contact us today for more to let us know your needs in terms of bathrooms, bedrooms and budget.