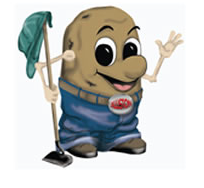 30 May

Get Ready for Summer! – Top Festivals in Alliston & Tecumseh 2014
Summer is the best time for relaxing and finding fun and entertainment.
Discover all the exciting and fun events occurring on the shores of Lake St. Claire in Tecumseh and Alliston. You will not want to miss out on all the hubbub. So continue reading on for more extended information about just a few of these great events in Tecumseh.
The Art of Eating Festival:
The Art of Eating Festival in Lakewood Park in Tecumseh, Ontario is scheduled for June twentieth and twenty-first of this year.
There will be plenty of beer and more than twenty varieties of locally made delicious wines. As well as an eclectic variety of delicious cuisine available from the many local and diverse restaurants of this area. Wine tasting and food sampling pair nicely with live entertainment, like:
• The Blue Stones
• Jackson Jill Rock Band
• Transeo
• Suzie McNeil
• The Modern Hearts and many more singers
This event is for adults only.
Potato Fest:
The Alliston Potato Festival is very well known and has been going on for more than forty years now. This fun and exciting festival is sponsored by numerous local contributors such as the Alliston Lion's Club, Alliston Rotory Club and many more.
Proceeds are routinely and generously contributed to organizations such as:
• Alliston Relay for Life
• South Simcoe Pioneer Museum
• Community Living for South Simcoe, just to name a few
This is a very large event happening on August eighth, ninth and tenth this year.
It includes:
• A fun parade
• Many concerts in the park
• Poker tournaments
• Bike stunt performances
• A magic show
• A cute baby show contest
• A cupcake eating contest
• Lumberjack shows
• Bed races and much more
Tecumseh Corn Festival
At the Tecumseh Corn Festival happening August 21st to the 24th this year, you will find plenty of fun things to do and delicious food to eat also.
This festival is located in the lovely Lacasse Park. It boasts:
• A fun classic car show with plenty of beautiful old time vehicles
• A creative coloring contest for the kids to show off their talents
• A photo contest that you will not want to miss
There will be a fun and exciting parade, live entertainment, a Miss Tecumseh Pageant, and a whole lot more to entertain you and your family. All walking distance from our Victorian Village Site