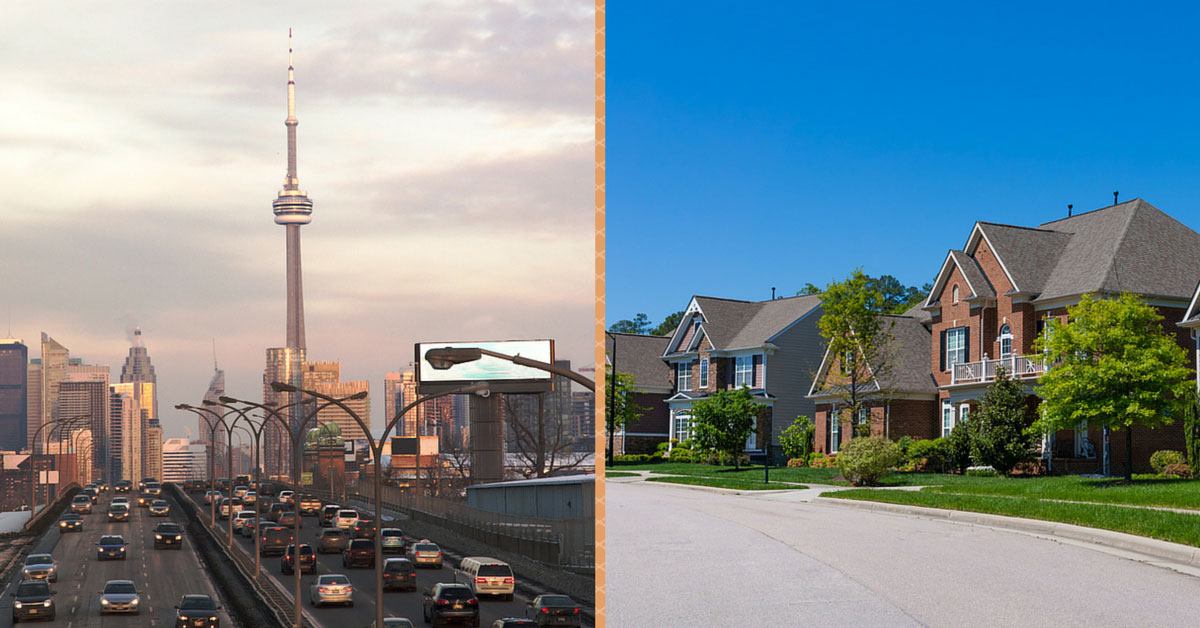 12 Aug

Property taxes: Alliston vs. Toronto
Property taxation is a major source of funding for the municipality, school boards and county, which require the funding to support their programs and deliver their services to the public. Depending on what kind of property you hold and what amenities it has, you could be paying substantially more or less than your neighbours.
If you are living in Toronto, unfortunately you are probably paying much more than you would be elsewhere. A multi-residential home in Toronto costs 1.7265482% in taxes. The same building in New Tecumseth costs 1.495112% in taxes. Now factor in a much smaller cost of land.
It goes on. If you're a business owner, you pay 2.7665397% if you have a general commercial building. In New Tecumseth, you pay between 2.248089% (occupied) and 1.573663% (vacant) in taxes.  If you have industrial properties, you pay a flat 2.8273363% in taxes, but in New Tecumseth, it's between 2.830112%(occupied) and 1.839572% (vacant).
A fraction of a percentage could equal the loss of hundreds or even thousands of dollars.
Flexible Payment Options
Right now, New Tecumseth allows you to pay property taxes in the following manner:
In person at the Administration Centre, 10 Wellington Street East, Alliston; by cash, cheque or by INTERAC.
Mailed to 10 Wellington Street East, Alliston, Ontario L9R 1A1 (cheques only)
After hours payments may be deposited by cheque only through the slot on the south door of the Administrative Centre at 10 Wellington Street East, Alliston, Joint Operations Centre, 6558 8th Line, Beeton and at the Tottenham Community & Fitness Centre, 139 Queen Street North, Tottenham.
Through telephone/internet banking, ABM's (automated bank machines) and at the counter of most financial institutions, as long as the micro-encoded tax stub accompanies the payment.
Payment through the internet.
Property Tax, with No Real Property
As well as having to pay a higher rate of taxes, your home will also be limited. If you're living in Toronto, odds are good you don't have your own backyard or place to entertain guests outside. In the depths of summer, it's patio and barbeque weather, and a yard (either front or back) is ideal for having friends over. In winter, it's ice rink and snowball weather, and having a yard gives you and your family the opportunity to do it yourself and avoid the lines.
Additionally, paying less taxes obviously will reduce costs, freeing up your finances for other things, like further improving your house or taking vacations.
Interested in Buying Property in Alliston?
Buying a home is one of the most important investments you'll ever make in your life, which will impact how comfortable your family is both in the house and financially in the future.
At Previn Court Homes, we know this decision is an important one, and we strive to create beautiful homes that will provide long term value.  Since our inception over 35 years ago, we have constructed in excess of 1500 homes in Canada, and in the process made the dreams of 1500 families come true. Take a tour of our incredible models, or contact us today for more to let us know your needs in terms of bathrooms, bedrooms and budget.