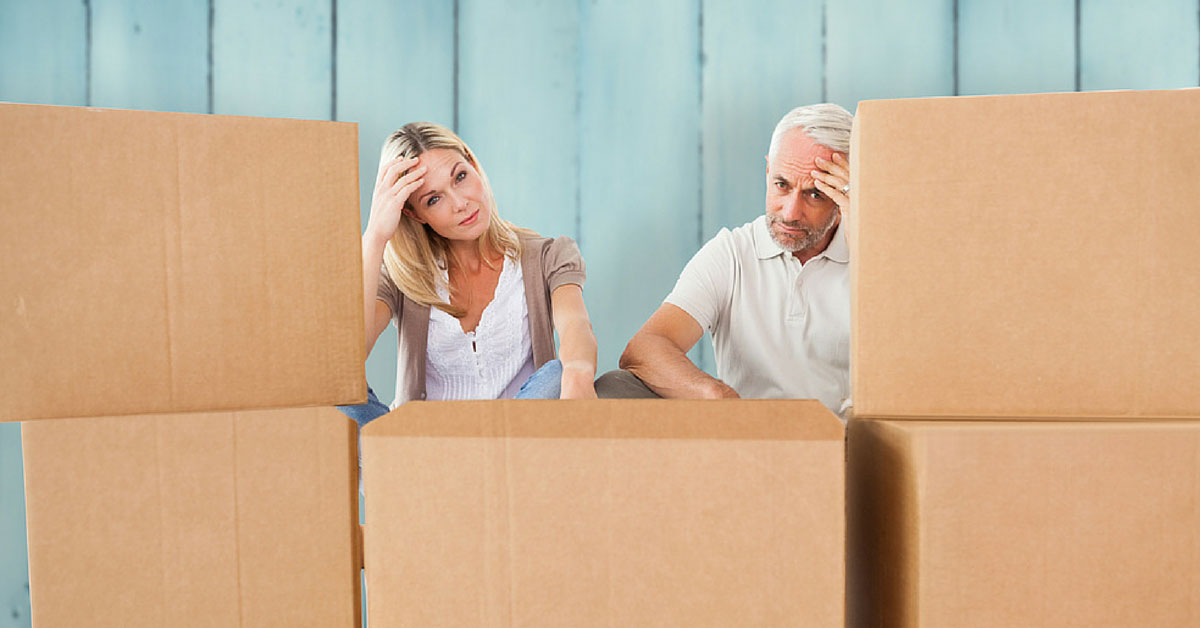 05 Jun

Moving Into Your New Home Without Losing Your Mind
Moving can be exciting as well as stressful. It represents a new opportunity and a fresh start. However, it's also a lot of work. You have to pack everything you own and then haul it to a new destination. After the boxes arrive, you have to unpack. We know that parts of moving aren't fun, so we've compiled a list of tips to help you move without losing your mind.
Sort out Your Stuff
It's amazing how many things we accumulate, even in a short period of time. You don't have to move all of them, though. Before you start packing, go through everything and decide what you're taking with you, and what you're either going to donate or throw out. Don't know how to make the decision? A good rule of thumb is to think back on whether you've used that object or worn that clothing in the past year. Are you planning on using or wearing it in the next year? If the answer to either of those questions is "no," say farewell to it.
Set a Schedule
Another step which will keep you sane during the moving process is setting a schedule. Pull out your calendar and mark off certain dates. Important dates would be when you need to be out of your old home, when you need to be in your new home, when the movers are coming (if you've hired them), when you have to turn off the utilities and when you're signing any contracts or crucial documents. Knowing exactly when those dates are, and what you need to do in preparation for them, will make you less stressed.
Stay Organized during Packing
It might be tempting just to throw things into boxes without rhyme or reason. That attitude will hurt you once you move into your new place, though. Pack items from the same room in the same box. Then, label those boxes. Another helpful tip is to make a list of what you've packed in each box. When you're unpacking, you'll know exactly which box belongs in which room, and what's inside of each box.
Get into the Team Spirit
Moving into a new home is a massive undertaking. You don't have to go it alone. Find a team of dedicated professionals, including a real estate agent, lawyers and movers. These people can take care of many of the small details you might not be aware of in the moving process.
Learn Real Estate Prices in Your Area
It's no secret that real estate prices can be confusing to some. If you happen to fall into this category, there's no reason to panic. Simply pick up the phone and call the experts at Previn Court Homes.
Scheduling an appointment is the best way to get all of your questions about the real estate market answered. Honestly, it's the first step to purchasing the home of your dreams. Why not get started today?