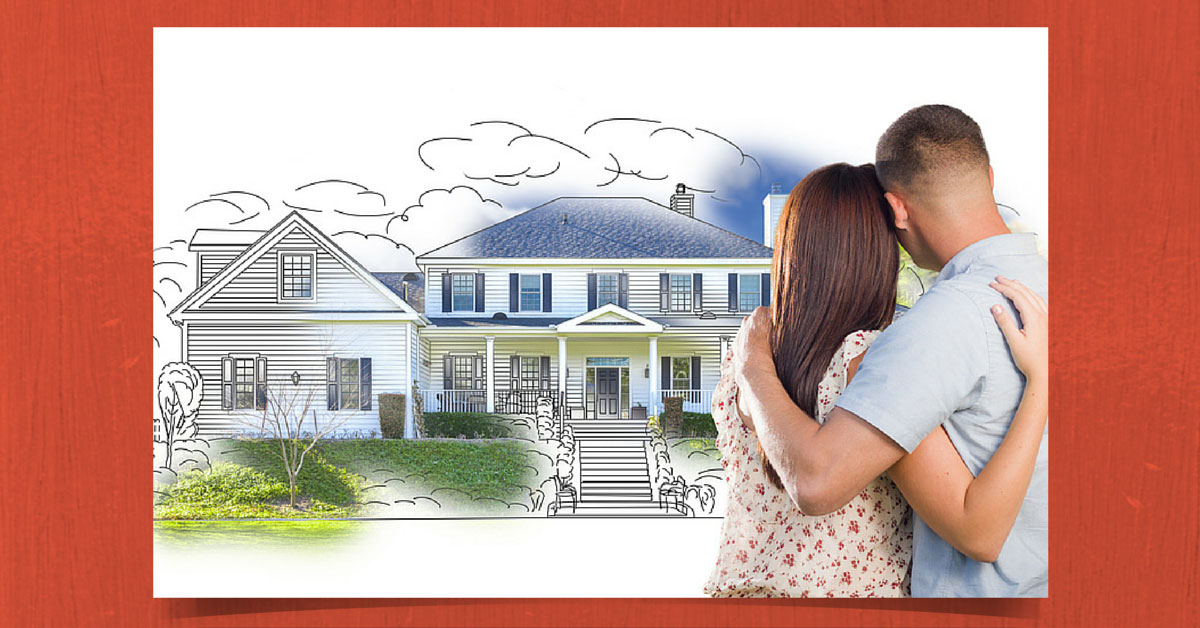 10 Jun

Giant List of Ideas for New Home Designs
Designing a new home can be a wonderful adventure, there are so many ideas to choose from that your home's potential is only limited by your imagination.
Below is our giant list of potential home design ideas; read through it, imagine the possibilities, then live the dream.
Build a staircase with a built-in bookcase, maximizing your use of space while celebrating your love of books.
Create a secret hidden space in your child's bedroom, camouflage it with a trapdoor, your kids will play in it for hours.
Think carefully about the lighting, not just the design but also the impact it can have on your home's appearance.
Lower part of the floor in your living room to create a cozy conversation pit, invite your friends over for wine parties.
Build a nook for your dog under the stairs, give them a special place that's their own.
Install network wiring to rooms where you'll be using computers, quit worrying if your wifi is working or not.
If you plan to do a lot of entertaining, install two dishwashers instead of one- make cleaning up less of a chore.
If you live in an area with a lot of bugs, build an in-wall pest control system that gives the exterminator easy access to where they'll be hiding
If you have the space, install a walk-in shower and never have to clean a glass door again.
Build both garbage and recycling bins into your kitchen cabinets- no more bottles rolling out of the blue bin.
Build a bar into your back deck and create a gathering place you can enjoy with your friends.
Install a mini-fridge at the edge of a kitchen cabinet and you'll always have a place to put your beer.
Put a sink with water jets into your laundry room for a place to wash your delicates.
Install a central vacuuming system with vacuum baseboards- never have to struggle with a dustpan again.
Install accordion windows between your kitchen and the back deck, allow the cook to keep up with the conversation while their guests are standing outside.
Install a double-sided fireplace between your bedroom and master bath, relax in the bathtub beside a cozy and warm fire.
Add a balcony to your master bedroom, creating a cozy nook for you and your partner where you can drink wine together in your special private place.
A new generation of home automation technology is becoming available through the "Internet of things" that can save energy, improve your home's safety, and centrally control your home's lighting- live the future today.
Connecting a radiant floor heating system to your home automation system means never having to wake-up to cold tiles again.
Consider installing solar panels or a solar hot water heating system- you'll live greener, reduce your bills, and are a good conversation starter at your parties- government subsidies can cover a significant part of your costs.
With so many alternatives out there, it's important to select an experienced homebuilder that has the experience to guide you through your choices and turn your dreams into reality. Are you ready for a new adventure?
Learn Real Estate Prices in Your Area
It's no secret that real estate prices can be confusing to some. If you happen to fall into this category, there's no reason to panic. Simply pick up the phone and call the experts at Previn Court Homes.
Scheduling an appointment is the best way to get all of your questions about the real estate market answered. Honestly, it's the first step to purchasing the home of your dreams. Why not get started today?