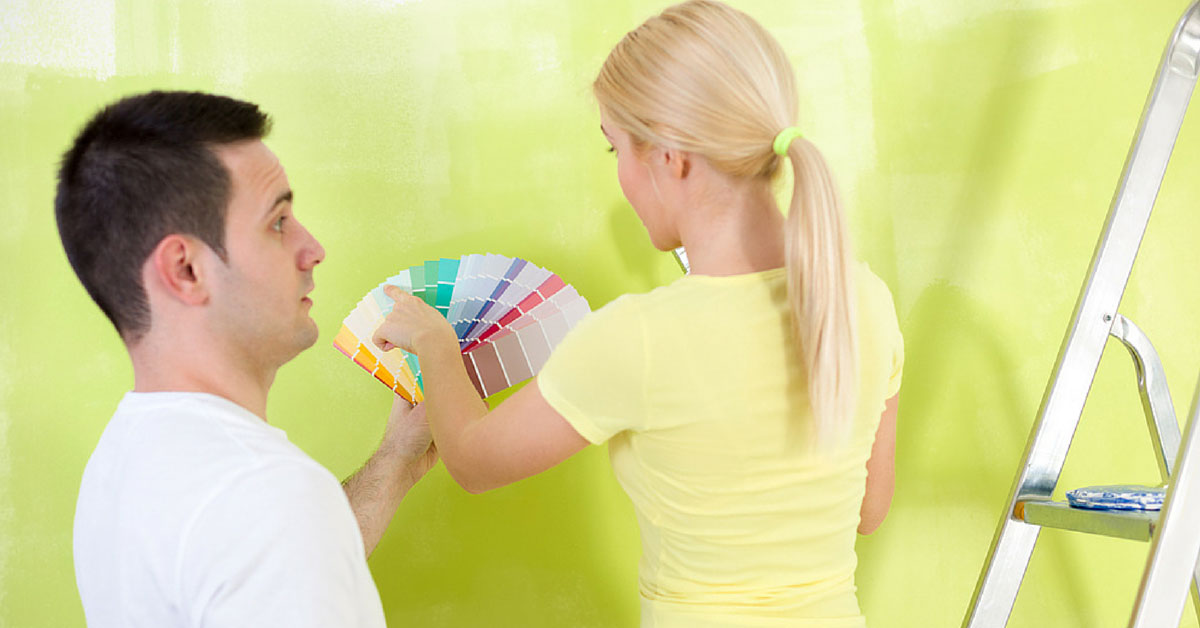 15 Jun

7 Common Custom Home Decor Mistakes That Can Cost You Thousands
Well managed custom home decor projects can refresh and transform your living space into the home of your dreams.
Savvy home decorators who make the right decisions can maximise the value of their investment. Homebuyers who make the wrong changes could face expensive changes that could cost tens of thousands of their hard earned dollars or could affect their ability to resell their home.
Here are some of the surprisingly common mistakes that you should avoid.
1. Thinking too big
One of the most common mistakes people make is to automatically assume that "bigger is better". Sometimes people get so obsessed with square meters that they'll make quality sacrifices that will cost thousands to fix in the future.
2. Choosing the wrong colours
Selecting your home's colours before it's been constructed can sometimes be a risky proposition. It sounds like an easy mistake to fix, just slap some new paint on the walls- right? Many people don't realize how expensive of a problem this can be to fix- depending on the size of the house, new paint and the cost of labour can ring up to many thousands of dollars.
3. Choosing the wrong lighting
There are many things to consider when selecting your house's lighting fixtures. Sometimes people select lighting purely on style, neglecting to consider its functionality. Select the wrong kind of dimmers and you'll pay for the cost and installation of the upgrade.
4. Crossing the wires
Custom home buyers who neglect to consider their wiring needs are more likely to find themselves paying for expensive upgrades and changes in the future. A simple upgrade like adding a power outlet might involve cutting holes in your new home's walls. Choose the wrong technology wiring solution and you might not be able to operate newer equipment in the future.
5. Being a fashion victim
Most of us have seen examples expensive fashion based mistakes. It could be a fireplace where a homeowner chose gaudy bricks for their very specific tastes. Some bathroom tiles might look fantastic today, but start looking dated long before they need to be replaced. When selecting expensive materials it's important to consider how they'll look five to ten years in the future.
6. Selecting the wrong technology
If you've ever lived in a house with one of those 1980's intercom systems then you're probably painfully aware of the risks of installing the wrong technology. Do your best to make sure that technologies you install are upgradable or can last through the sands of time or you may find yourself stuck with that ugly canary yellow intercom you so hated in your last home.
7. Selecting the wrong builder
Choosing the wrong home builder could be one of the most expensive mistakes you'll ever make. Most of the above examples of custom home decor mistakes could have been mitigated if the buyers had partnered with the right builder and tens of thousands of dollars could have been saved. Your custom home builder can be a valuable partner or lead you down the wrong path- make sure you choose wisely.
Learn Real Estate Prices in Your Area
It's no secret that real estate prices can be confusing to some. If you happen to fall into this category, there's no reason to panic. Simply pick up the phone and call the experts at Previn Court Homes.
Scheduling an appointment is the best way to get all of your questions about the real estate market answered. Honestly, it's the first step to purchasing the home of your dreams. Why not get started today?